Valori culturale și comunicarea interculturală
Roxana DOROBANȚU-DINA

Secondary School Titești, Argeș, Romania
Keywords:
education, intercultural communication, culture, interethnic conflict
Abstract
 Communication is an art, and the way in which we communicate contributes to harmony among people by establishing new relationships and providing empathy and balance. It is well-known that tensions and conflict often occur as a result of defective communication or the lack of communication among individuals. The main objective of intercultural education is that of "integrating all children in the pluralist society they live in, by giving them new perspectives on history, geography, language, culture, philosophy, man and society" (Cebanu 2010: 33). Moldoveanu and Dumitru (2005) consider that "intercultural education is welcoming the other in this new, modernized concept". The concept of intercultural education entails the intercultural dialogue between various ethnic groups, equity and social justice, equal chances in education, participation in the social life, in the sense that a comprehensive dialogue leads to detensioning the ethnic relationships, where such conflicts are either open or latent.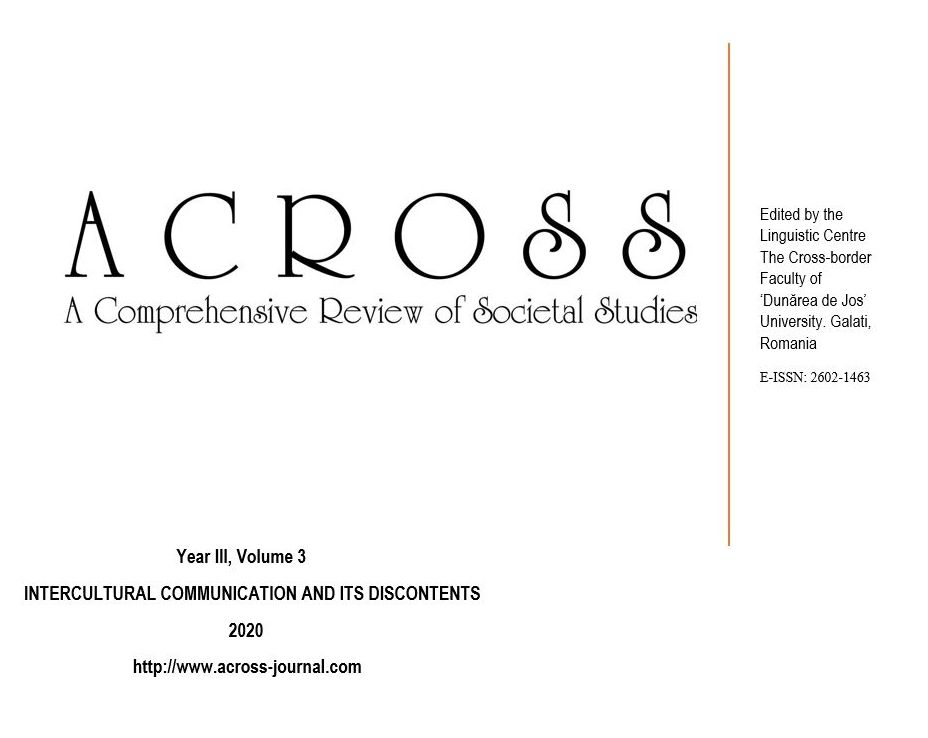 This work is licensed under a Creative Commons Attribution-NonCommercial 4.0 International License.