Intercultural Dialogue: Creativity as an Antipode of Dogmatism
Dialogul intercultural: creativitatea ca antipod al dogmatismului
Dragoș VICOL, Dr

Dunarea de Jos University of Galati, Romania
Keywords:
pretext, subtext, ontological, reflexivity, programmatic concept
Abstract
The present research refers to reading and reinterpretation of the texts from a new ontological, paradigmatic and eschatological, comparative point of view, from the present to the immemorable, from the national to the universal, going from the under- standing through the net of the world and literature genesis. We stand for the supreme pure test in the case of the critique, of the literary historian and philosopher of all the times, who dream about the giving up of the ephemeral, the ash, the ballast, sanctioning the long protecting delaying in an undulated original matrix space.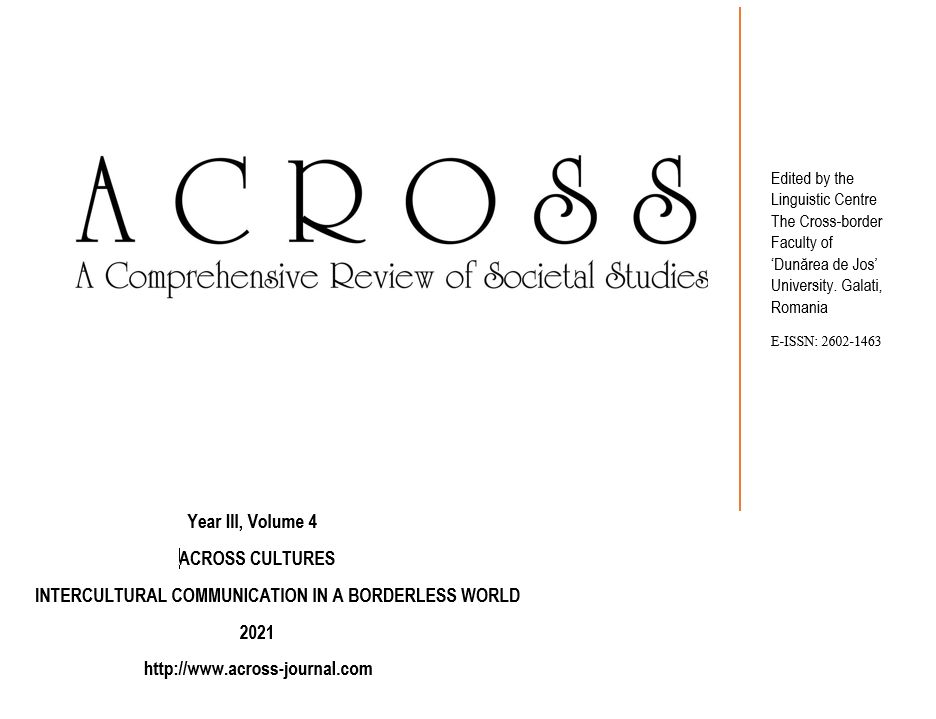 This work is licensed under a Creative Commons Attribution-NonCommercial 4.0 International License.